The FRIday media Group foundation
The FMG Project is a Brighton-based community project funded by the Friday Media Group Foundation. In 2021, The Foundation acquired and renovated the facility, formerly known as 'The Basement', in the heart of Brighton's famous North Laine. Our kick-off project is a gym facility that will host our new academy programme, whilst also supporting local sports clubs and other educational groups and charities. The venue also has other facilities such as business offices and space for events, meet ups and more! 
Friday Media Group is a Sussex-based digital publishing business, born off the back of the success of The Friday-Ad newspaper. The Kidger family started the business back in 1975 and established the Foundation to put something back into the community from which it was born. The family are passionate about fitness, education and local business- hence the creation of The FMG Project.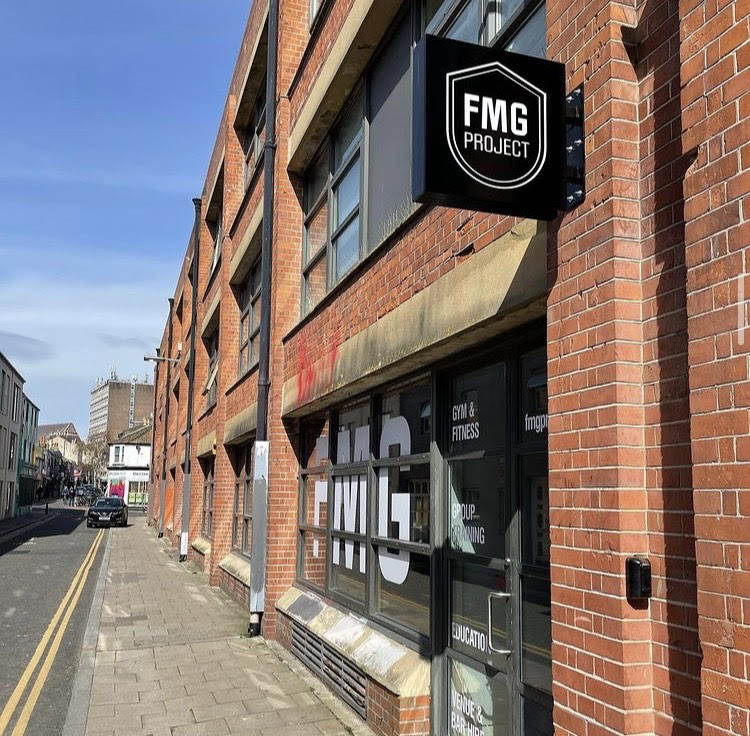 The venue, formally known as The Basement, contains a state-of-the-art gym space for athletes to train in. Previously, the building had been used by the Argus Newspaper, before more-recently becoming a venue for local artists and creatives to work and perform in.
In January 2021, the Friday Media Group Foundation undertook the task of turning this empty underground shell into a vibrant and modern gym facility. The gym has now been completely refurbished and is fully equipped with multiple cardio machines, three lifting platforms and an AstroTurf track. 
Check out the photos to see the incredible transformation! If you, or anyone else you know, would be interested in hiring out the gym space, please get in touch!