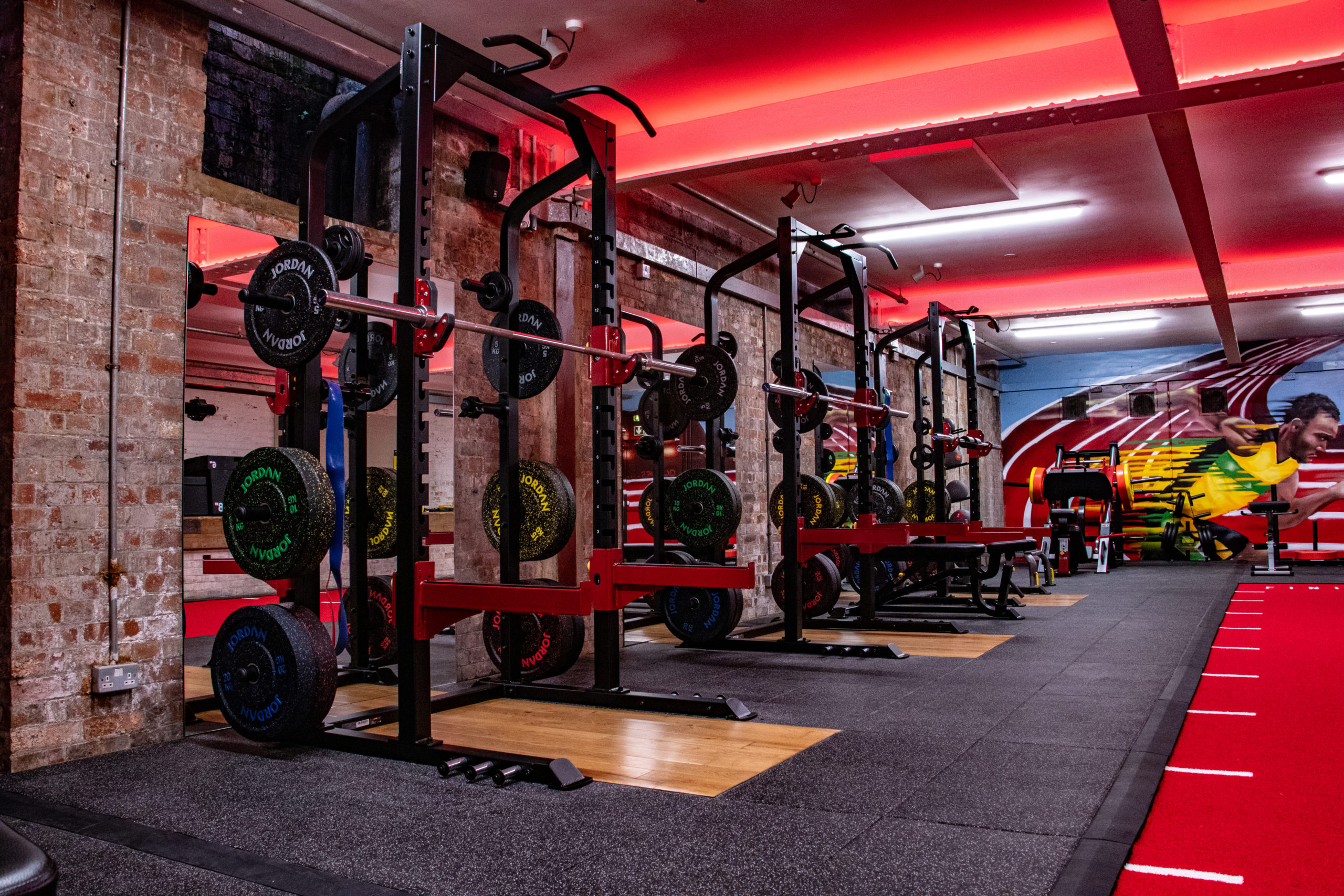 The gym
The gym is a brand new, state-of-the-art underground training space, designed specifically for strength and conditioning, functional fitness and circuits for both group and 1-1 sessions. It contains all of the equipment that you need to get the very best out of your training, including:
– Three half-racks fitted with lifting platforms, bars and rubber plates
– A vast array of kettlebells and dumbbells 
– Cardio equipment: Air assault bike, BikeErg, Crosstrainer and Treadmill
– AstroTurf track with two prowler sleds
– Cable machine with a pull up bar and dip station
– Plate-loaded leg press
The gym is perfect if you are a personal trainer looking for somewhere to train your clients. We also take bookings from local sports teams and other groups who want to hire out the whole gym space to run their own training sessions.
The money that we make from hiring out our facilities goes back into the project, so you are supporting the growth and development of local young people through using this space.
We have lots of availability at the moment as we are a new venue, so please get in touch if you are interested! 
Other Facilities
Our other facilities include an 8-10 person office space, a large cafe/bar area and a unique auditorium and personal/group training space known as 'The Pit'. We have flexibility within these spaces and other rooms that are not yet in use, so if you are interested in having a look around the venue, please let us know!